| | |
| --- | --- |
| | We guarantee the quality and standard of our Gelato |
"
THE HIGHEST QUALITY INGREDIENTS
"
The gelato that is produced in the GELATO.flo sales points, must be produced following the Technical Manual Annex 4, and with our exclusive Bases and ingredients, supplied by the Franchisor. The Franchise must purchase only our products.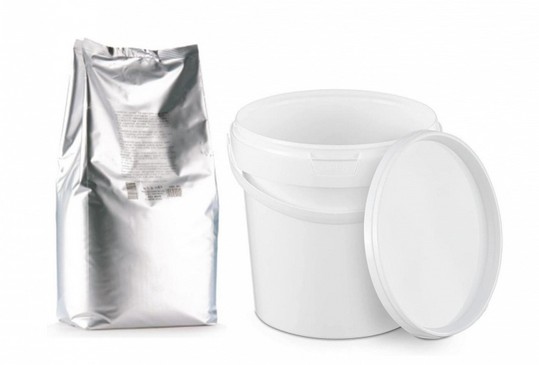 For export purposes our Bases and Flavourings are in powder or paste
form for easy use and long shelf life.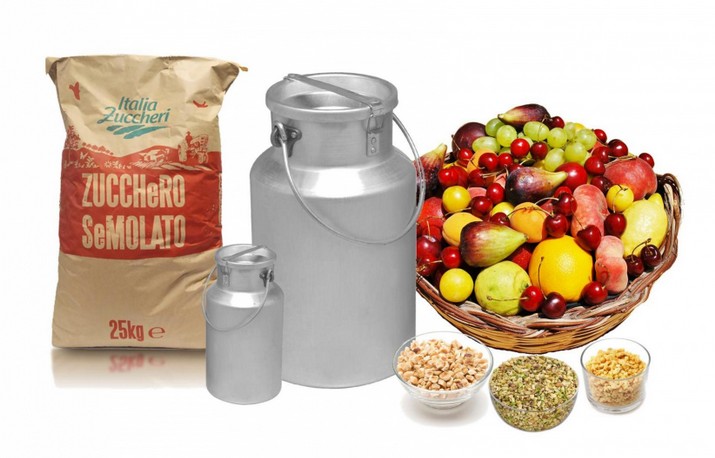 To facilitate product purchases, certain ingredients such as sugar, milk, cream, fresh or frozen fruit are sourced locally.
It is specifically prohibited to purchase gelato and coffee products locally.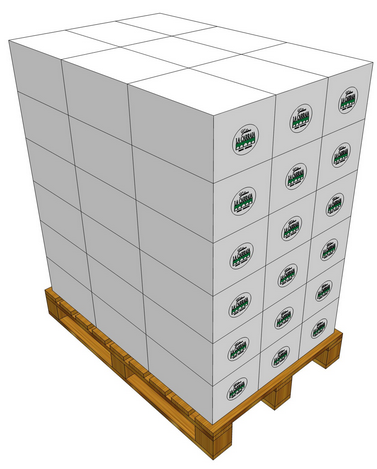 We suggest and prepare minimum order quantities that will be influenced by distance and transport costs. Purchases of less than minimum orders will have a negative impact on the overall Kg price of products.
"WHAT IS THE PRODUCT COST"
Since our gelato is made with a mix of different ingredients and water (or milk), the cost to the Franchise, of a finished Kg of gelato, is on average equivalent to 2/5 of the cost price.
The Franchise needs to verify the market price of gelato in their market and then calculate at what price they are able to sell the finished gelato product.
The Franchise can calculate that in general the mark up on the cost price of a Kg of gelato is a minimum of 4 to 5 times.
The Franchise needs only to add water or milk to create our excellent gelato product.
The calculated price leaves the Franchise a good profit margin.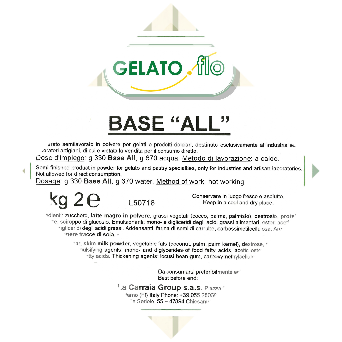 BASE ALL
A semi-finished product in powder format to create our milk Base mix.
The Franchise may only add water if desired, since the Base already contains milk and cream ingredients.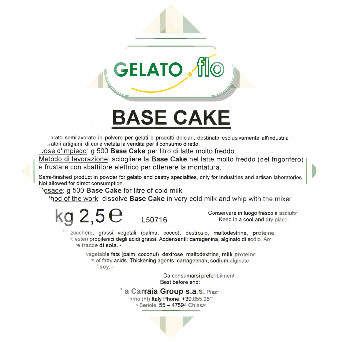 BASE CAKE
A semi-finished product in powder format to create our Soft Mousse mix.
It is necessary to add good quality fresh milk to the mix in order to obtain the best results and create our great "ice-cream" cakes.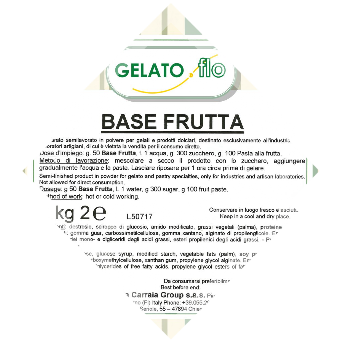 BASE FRUTTA
A semi-finished product in powder format to create our Fruit Sorbets.
With the addition of sugar and water, the Franchise obtains Sorbets with an intense taste, pastel colours and velvet consistency.